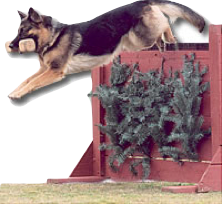 Business Hours:  Mon - Fri: 8:30 - 5 • Sat: 9 - 5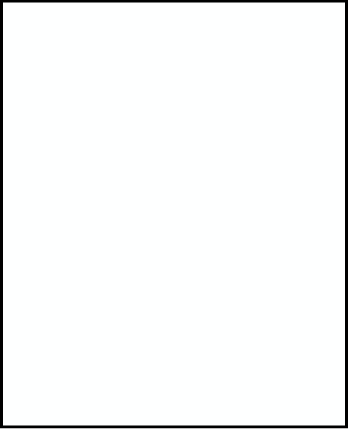 von Wyndmoor • 47 Ridge Road, PO Box 1 • Tylersport, PA 18971 • 215-257-1565 • fax: 215 - 257-3322 • email: wyndmorknl@aol.com

Premium Dog Training Supplies
Competition and experience paves the way for Barbara Hill's love for working dogs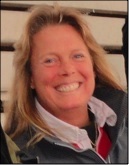 For Barbara Hill, competition and the love of sports created a tremendous foundation of experience for her involvement in the world of Schutzhund. So when she became active with working dogs in 1994, it seemed almost natural. "There are two simple reasons why I am involved with Schutzhund and why I enjoy it so much," says Barbara. "The love of my dog and the total elation I feel when accomplishing the goal. Loving your dog is easy, but the challenge in training is learning how to develop a productive relationship with your teammate which is what this sport is all about." Whether it's meeting the challenge or achieving the title, Barbara has plenty of experience with both.
All her life, Barbara has drawn from a wealth of competitive experience and athletic spirit in her years of Varsity Volleyball and Sports Medicine at Penn State, as well as competing in the USA Weightlifting and the ADF Power Lifting Associations after graduation. More recently, Barb has become a PADI MSDT Scuba Instructor and a Diver's Alert Network (DAN) Instructor.  As if that wasn't enough to keep her schedule fully engaged, she is also an American Red Cross CPR Instructor, a NATA Certified Athletic Trainer and NSCA Strength and Conditioning Specialist.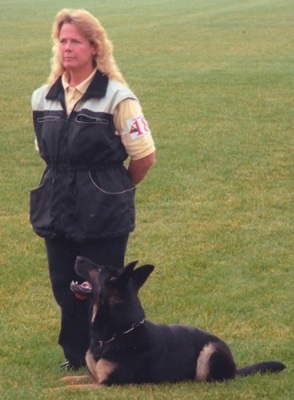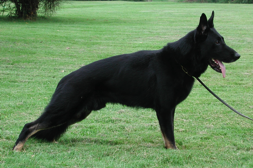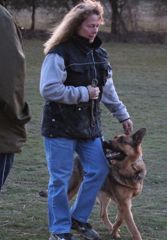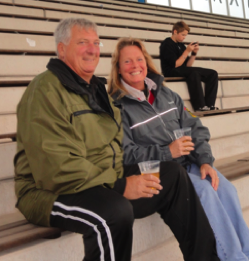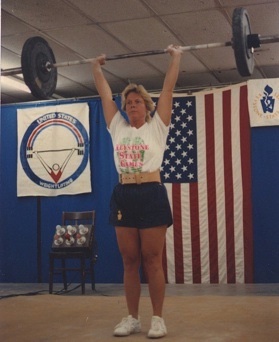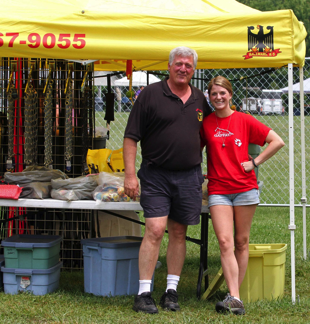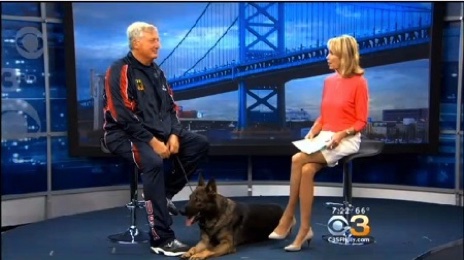 USA team member Jim Hill appears on CBS TV3 segment and in full page feature story in Intelligencer
All part of WUSV World Championship media coverage
Competitive weightlifting, power lifting, college varsity volleyball and scuba diving all contributed to Hill's impressive resume of sports experience before getting involved with working dogs.
Jim Hill and his daughter Katharine enjoy a moment while attending a recent event.
In Germany with Jim Hill shopping for top dogs
Barbara Hill with Hera vom Leinethal, SchH3, KKL1
Once Barbara discovered Schutzhund in 1996, her previous enthusiasm for sports created a natural transition. She immediately became a member of the United Schutzhund Clubs of America and in 1997 joined the Greater Philadelphia Schutzhund Club. Since then she has served as Northeast Region Secretary/Treasurer for four years, is the current Secretary/Treasurer for GPSC and has served one term for the USCA Nomination Committee. In addition to her involvement with working dogs and joining Hallmark K9 in 2003, she somehow finds time for employment at OAA Orthopaedic Specialists of Allentown.
Barb has been a competitor for the NE Region 4x and the AWDF once. She is the Trial Secretary for the 2013 Northeast Regionals. Her work in the field includes the following dogs and classification/titles:
Yin von Wyndmoor - SchH 3  SG  KK:L1   Breed Survey
Hera vom Leinethal - SchH 3  V  KK:L1  Breed Survey  Regional Competitor - 2004/05
Ronja - SchH1
Aika - SchH 3 – NE Regionals Second place - 2008 
Conny - SchH 3 – SG KK:L1  Breed Survey Regional competitor - 2007
Jaska - IPO1, SG, KKL, BH, AD
As her experience clearly illustrates, Barbara Hill thrives on precision. "I played two years Varsity Level Volleyball for Penn State Ogontz and success was based on communicating among six players directly and precisely.  In SchH, the language must be taught first to the teammate (your dog) then refinement of the exercises can be attained. It's a challenge, but I wouldn't want it any other way."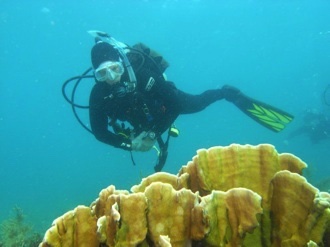 In Germany with Jim Hill shopping for top dogs