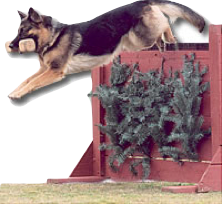 Business Hours:  Mon - Fri: 8:30 - 5 • Sat: 9 - 5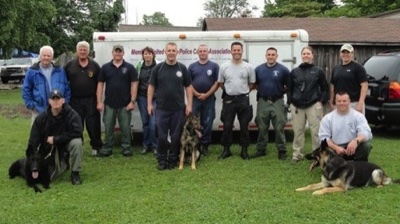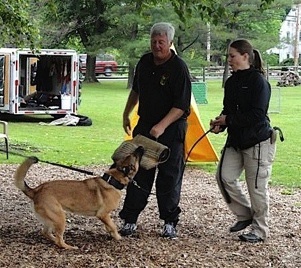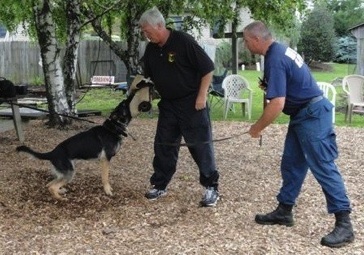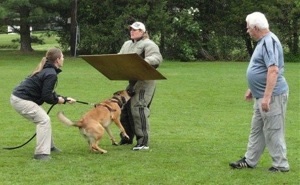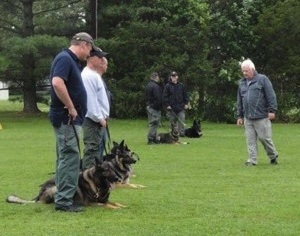 PA Members of the United States Police Canine Association held a training session at the von Wyndmoor facility on June 11. Thanks to Melanie Howe and Bob Swan for photographs and assistance.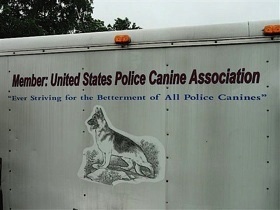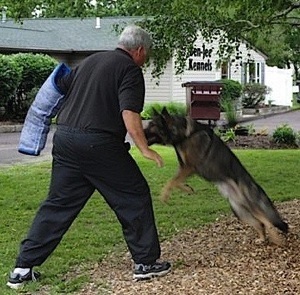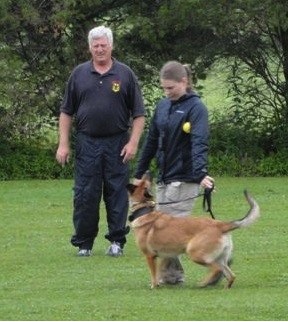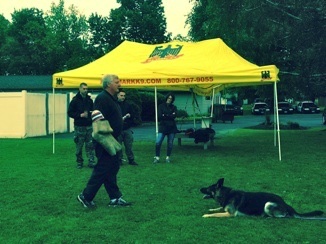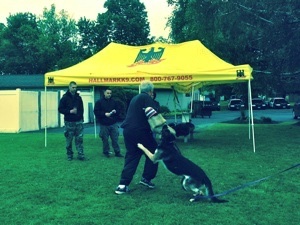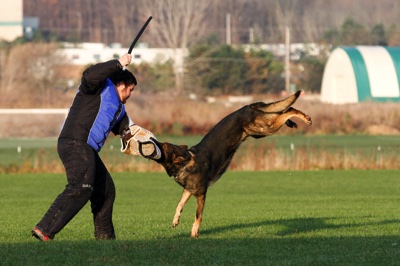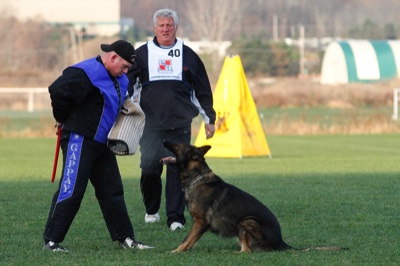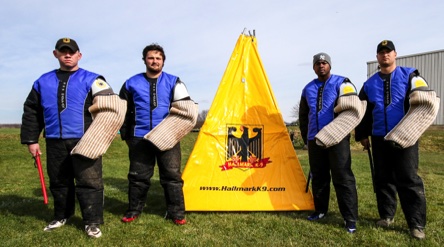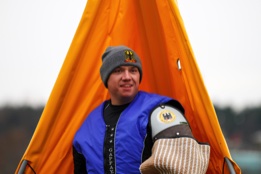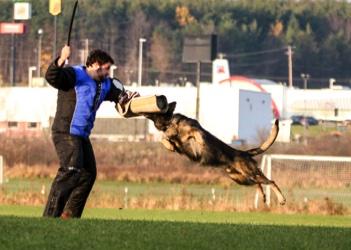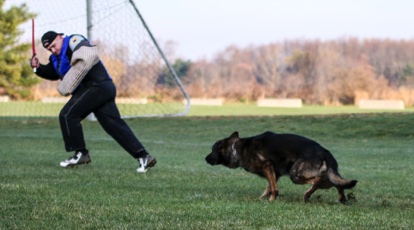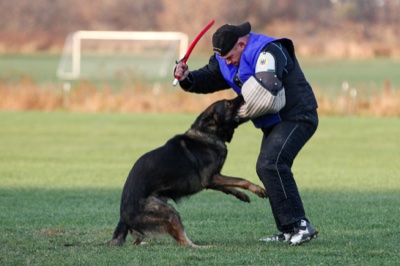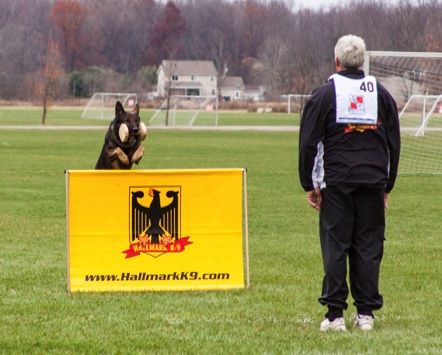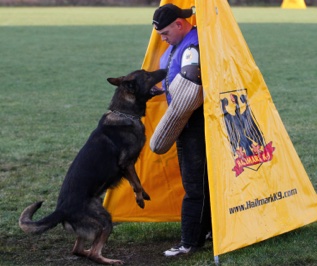 Here is some of the action from the 2014 Nationals featuring von Wyndmoor's own Zwack v Holzwinkel. Photo credits to Donna Haynes and Todd Loughman w/Skribull.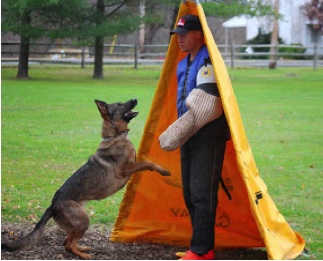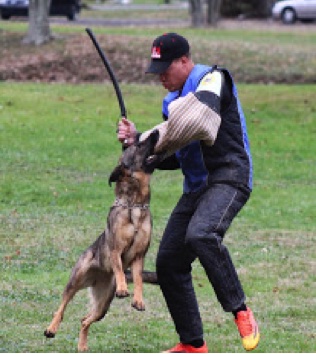 Marko and Moxie von Wyndmoor excel at Greater Philadelphia Schutzhund Club
Marko v Wyndmoor was highest scoring IPO2; High in tracking, obedience, high owner trained and high in trial. Owner is Debbie MacDonald. Marko is the son of Olla v Wyndmoor and Nathan Fegelhof.  Moxie von Wyndmoor is his full sister and is owned by Alica Fencer. Moxie earned high IPO1. Helper was Dan Gant.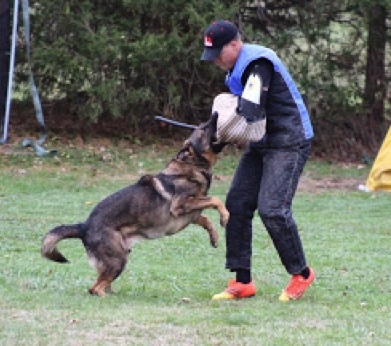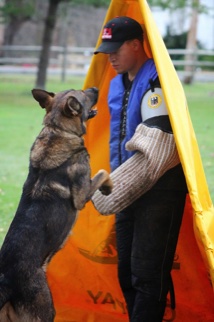 Photos of Marko and Moxie by Kathy DiStaso. Helper is Dan Gant.
Above and left is Marko, Moxie is to the right and above. Marko and Moxie are both from von Wyndmoor Kennels.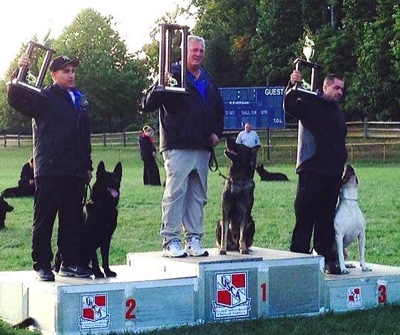 Jim Hill and Zwack v Holzwinkel win
NE Regional Championship
Jim Hill and Zwack were crowned Champion of the Northeast Regional Schutzhund Competition held in early October. After the competition Jim stated: It was a great pleasure to work a great dog like Zwack vom Holzwinkle. I'd like to thank the many people who helped maintain his work including Barb Hill, Dan Gant, Ralph Burrows and the Greater Philadelphia Schutzhund Club. The whole thing was a great experience."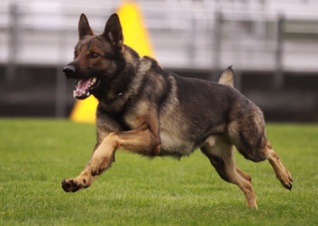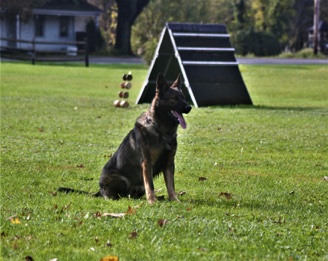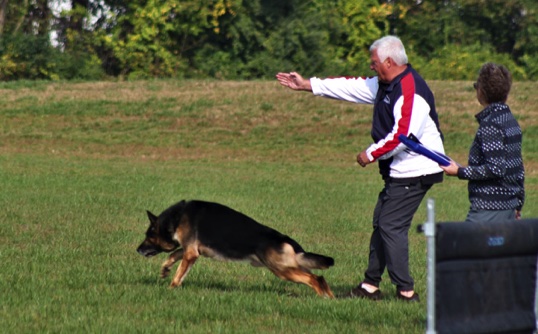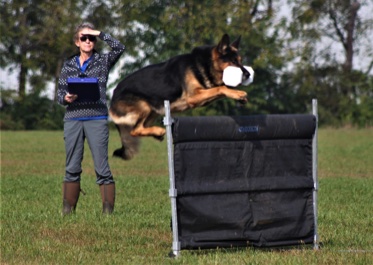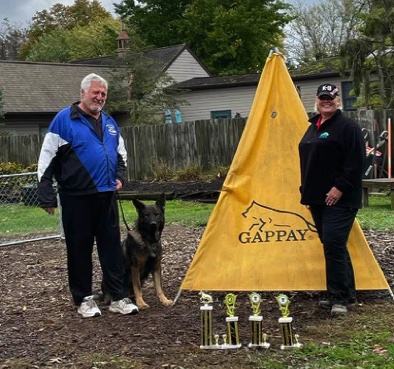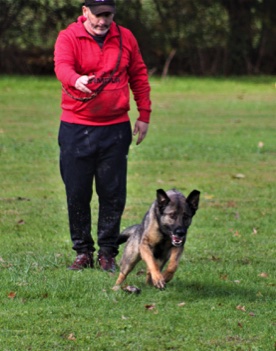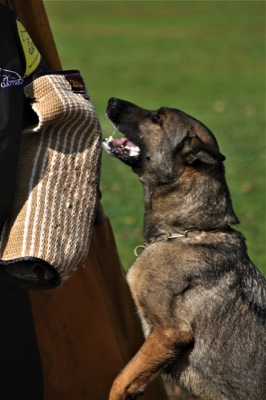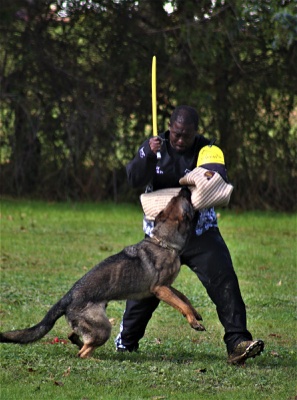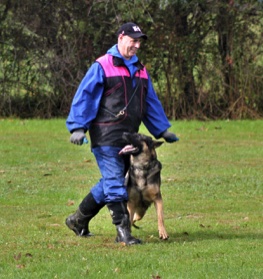 Joe Marcantonio and his dog Yino
At the Karma Dog Training Club, Blade makes the jump as Judge Nikki Banfirsid takes a good look.
Perseus checks out the hardware with Judge Deb Krnish and Jim Hill.
Kaos and Helper Ray Harris